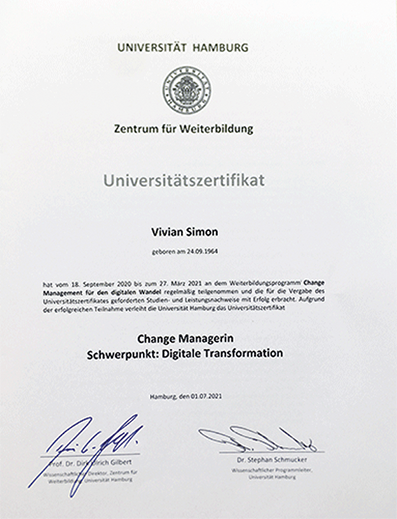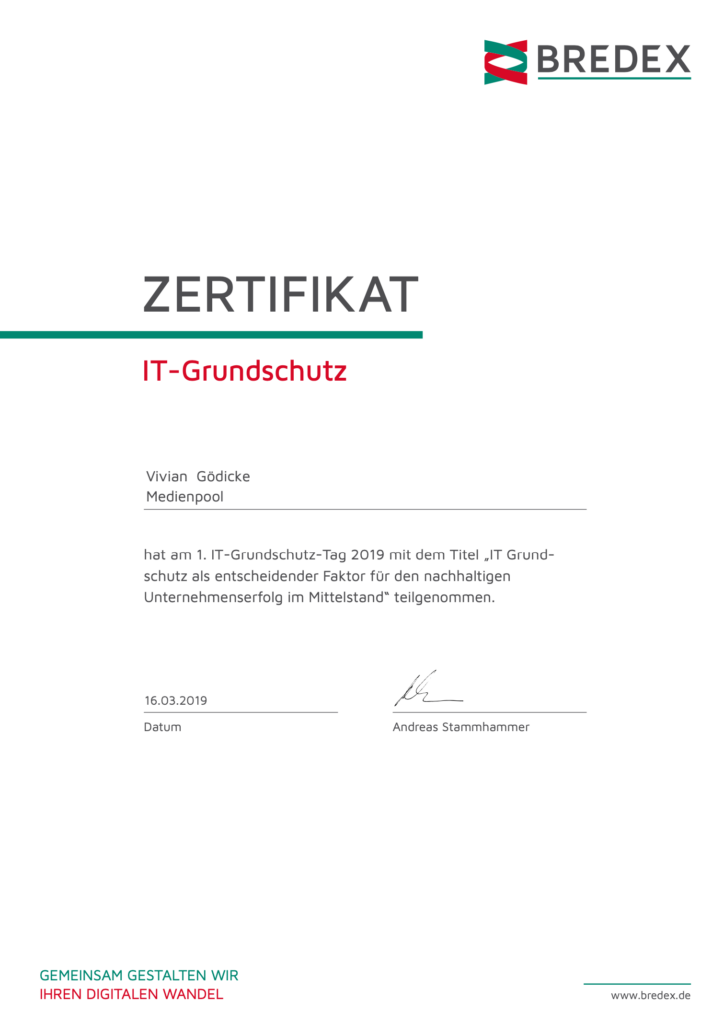 Change-Management-Methoden bewähren sich nicht nur in Transformationsprozessen. Sie sind darüber hinaus essenzielle Grundlage für den sicheren Umgang mit dem Internet. Notwendige Veränderungskompetenzen, individuell gewichtet und adressiert an die jeweiligen Hierarchie-Ebenen, helfen, die unendliche Datenautobahn sicherer zu bereisen.
Cybersecurity betrifft alle User und Userinnen. Denn sie können niemals sicher sein, unangreifbar sind sie auch nicht. Cyberkriminelle sind Profis. Sie machen sich mit psychologischen Hebeln menschliche Schwachstellen zunutze – ebenfalls auf allen Hierarchie-Ebenen und kommen viel zu oft ans Ziel.
In meinen Seminaren zeige ich effektive Wissens- und Entscheidungsprozesse auf, die Führungskräfte in der Balance zwischen Innovation und Verantwortung unterstützen, sowie die Resilienz aller Mitarbeiter in Cybersicherheitsfragen stärken.
Das ist Change Management für Cybersecurity!
Change management methods not only prove their worth in transformation processes. They are also an essential basis for safe use of the Internet. Necessary change competencies, individually weighted and addressed to the respective hierarchy levels, help to travel the endless data highway more safely.
Cybersecurity affects all users. Because they can never be safe, nor are they invulnerable. Cybercriminals are professionals. They use psychological levers to exploit human vulnerabilities – also at all hierarchical levels and all too often they reach their goal.
In my seminars, I demonstrate effective knowledge and decision-making processes that help leaders balance innovation and accountability, as well as build resilience by employers in cybersecurity issues.
That is Change Management for Cybersecurity!
Seminare im DACH-Raum: Dienstag, Mittwoch, Donnerstag und nach Absprache.
Ich freue mich auf Ihre Anfrage unter vg@vgmedienpool.de
Seminar days in the DACH area: Tuesday, Wednesday, Thursday and by arrangement.
I look forward to your inquiry at vg@vgmedienpool.de